Our Self Defense Training Is A Great Way For Teens And Adults To Stay Safe And Active!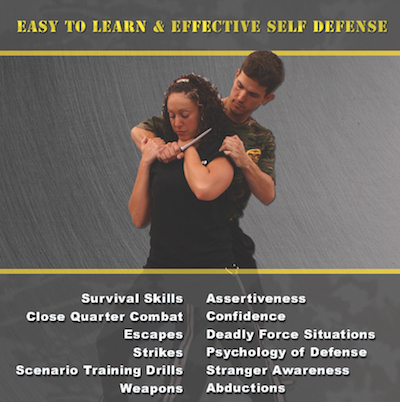 Don't get caught off guard. At Kaizen Dojo, we're proud to offer cutting-edge Self-Defense training for teens and adults across Torrance.
This program combines the teachings of traditional Karate combined with modern striking and self-defense strategies. You'll work your body like never before and walk away better prepared to defend yourself against any real-world threat.
Just fill out the short form on your screen to learn more or to get started today!
Why Is Our Self-Defense Training Right For You?
At Kaizen Dojo, we take a different approach than most when it comes to teen and adult martial arts. We love the teachings of traditional Shorin-ryu Karate. But at the same time, we know how much value there is in equipping people with everyday self-defense skills.
That's why we offer a blend of both - while keeping your heart racing and your muscles moving throughout. In every session of our Self-Defense program, you'll learn new steps and strategies to defend against an attack. And our professional instructors will help you build strength and efficiency in every movement.
We're helping men and women across Torrance:
Improve their reactions times
Learn effective situational awareness
Maintain control in any violent situation
Keep yourself and your loved ones protected
PLUS, You'll Enjoy Total-Body Results Like Never Before
Our primary goal is to ensure that you learn every movement and adapt them as part of an effective overall strategy. But that doesn't mean we don't also take pride in offering you an incredible total-body workout.
Unlike static fitness training, our Self-Defense courses keep your body guessing with workouts that are always different.
Gone are the days when you had to suffer through the dreaded plateau. We're here to help you enjoy sustainable success on the path to better health and wellness.
Join us in Torrance for:
Improved strength and agility
Incredible muscle toning
Boosted heart health and endurance
And an awesome sense of accomplishment
Check It Out Today! Our Self-Defense Classes Are Perfect For Everyone In Torrance.
Don't miss out on these effective Self-Defense Classes at Kaizen Dojo. We're proud to help teens and adults challenge their bodies and their minds and learn how to defend against any real-world threat.
Take the first step today! Just fill out the short form on your screen to learn more about everything we have to offer in Torrance.
Request Information
Kids Martial Arts
Self Defense
Yoga