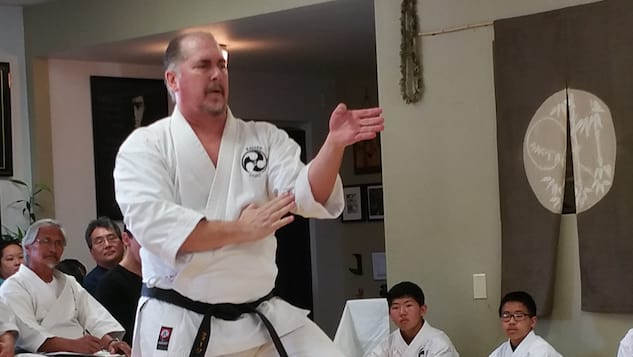 Sensei Larry Fouts
Larry Fouts has been training in karate since 2004 and was promoted to the rank of Nidan (2nd-degree black belt) in 2015. He started with his oldest daughter in a child-parent class and hasn't looked back since.

Larry has had a fascination with martial arts his whole life and although he started his training late in life, he has a passion for excelling and for passing his knowledge and experience on to future generations. His drive is realized in his continuous desire to learn and expand his horizons. He currently owns the Progressive Martial Arts Academy in Orange County (Placentia) where he teaches the Kaizen Dojo curriculum under the guidance of W.C. Ford sensei.
Larry continues his martial training under W.C. Ford in Shorin Ryu karate and Nurys Saldana in Okinawa Kobudo. He believes that physical strength (hard work), mental strength (perseverance) and spiritual strength (love and acceptance) are keys to continuous personal growth while humility and integrity are important for lifelong happiness.
Request Information
Kids Martial Arts
Self Defense
Yoga