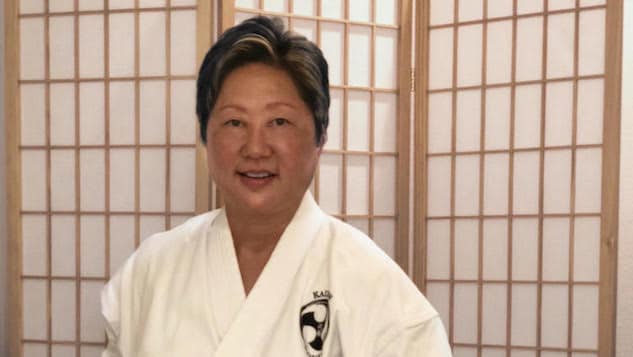 Sensei Debbie Minabe
Debbie Minabe began her martial arts training in 2000 in Okinawan Shorin Ryu Karate. She received the rank of Sho-Dan (1st-degree black belt) from Sensei William Christopher Ford.
Debbie began her training in the martial arts at the Karate Center in Venice, CA. She trained under several knowledgeable and skilled instructors whose teachings emphasized a more formal, traditional approach to the martial arts.
Since training with Sensei Ford, his dynamic approach to the martial arts has elevated her skills to another level. Debbie has received the "best of both worlds" combining her traditional background with a more dynamic approach to the martial arts.
A Sensei of Debbie's once said to her, "you are not just a martial artist, you have martial spirit". Sensei Deb believes that this is the true essence of the martial arts, to find your own journey and path to that "martial spirit".
Request Information
Kids Martial Arts
Self Defense
Yoga