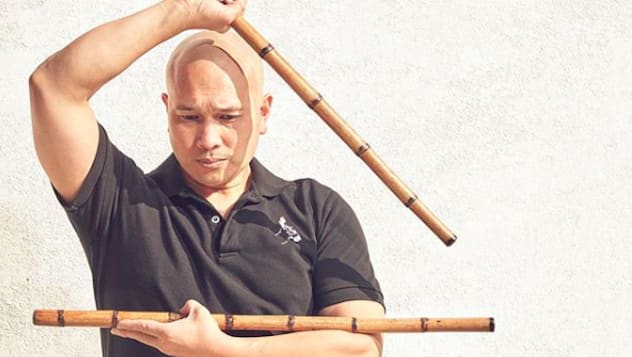 Guro Alvin Catacutan
Guro Alvin Catacutan currently holds Black Belt Rank in Kali and Silat at the Inosanto Academy of Martial Arts. He is an instructor certified to teach Kali, Jun Fan Gung Fu & Jeet Kune Do under Maha Guro Dan Inosanto.
Guro Alvin is on a mission to share the Filipino Martial Arts as a catalyst for those seeking personal transformation. The wisdom of Ancestral Warrior Arts is accessed through what he calls the Kali Matrix. It is a method of self discovery through movement and form. He seeks to teach others to find their place in the tribe and honor the Kulture that created this art.
Request Information
Kids Martial Arts
Self Defense
Yoga